Welcome to the original
I have been a professional singer for thirty years and a yoga practitioner for most of my life. When I completed my university studies in voice, I began my teaching practice under the name Vocal Yoga, as I realized that the process of transforming the voice is a yoga unto itself. The literal translation of yoga is union; therefore, vocal yoga means vocal union.
Heather Lyle
Voice Teacher Los Angeles
Lyle is considered one of the leading voice teachers in Los Angeles for singers, actors, public speakers and anyone who wants to expand their voice. She is a dedicated educator who received her Bachelor and Master's Degrees in voice, from California State University, Northridge. She specialized in singing, diction and speech science graduating summa cum laude.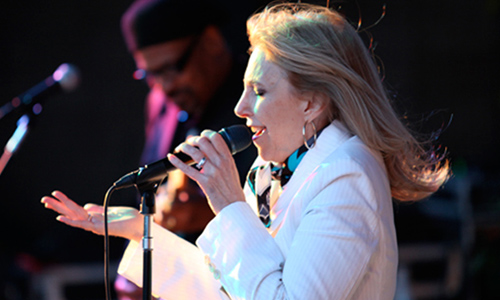 The voice is the instrument of communication for the actor or public speaker
Teacher Certification
Coming up July 2020
The next program will be held online over the last 3 weekends in July, 2020. Learn to teach the best of voice science combined with the science of yoga.
New Classes
Singing Lessons in Los Angeles
I truly believe that everyone can learn to sing! Our voice is made of a series of muscles that can be trained like any other muscle in the body.
44 Singing exercises
Audio CD is Now Available!
VOCAL YOGA SINGING EXERCISES by Heather Lyle is now available for digital download.
Your voice is a muscle, exercise it
Voice Technique for Singing
Voice Technique for Speech
Voice Technique for Acting